Custom Jewelry on Cape Cod, MA
Silva Jewelers
is the preferred jewelry design store serving Cape Cod, MA, and is recognized as a leader in bespoke jewelry design. Our, goldsmith will design and create your custom jewelry pieces in-house which means that the turnaround time is much shorter and much faster, as all work is done on-site. From
bridal jewelry
to
fashion jewelry
, we create custom pieces just for you.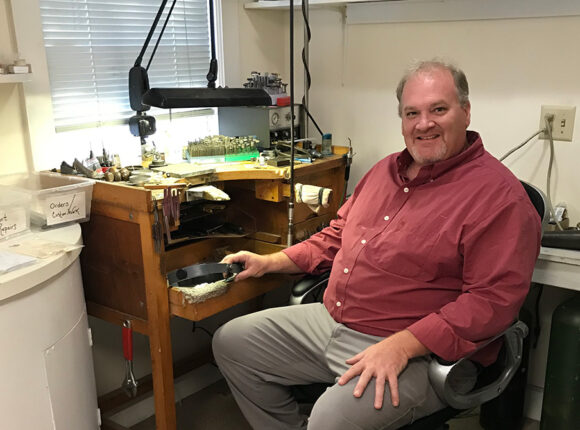 We offer you, our client, a world-class custom jewelry design service.
Our highly reputable jewelry design services are unmatched as we incorporate your vision as the blueprint for the design.
If your vision is to create a mesmerizing and eye-dazzling piece, then speak to one of our talented team members about securing a consultation with us. We create custom pieces that perfectly fit your budget, vision, and style. Designing your custom piece of jewelry is much easier than you might think!
Our 3-Step Bespoke Jewelry Design Process
1. One-on-one consultation
The process is initiated after making a booking to sit with our designer. During this step, we will walk you through the process before assessing your vision and goals for your custom piece of jewelry.
During the collaboration, we will source inspiration from various sources such as sketches and other jewelry pieces. We incorporate our state-of-the-art computerized imaging system to draw your piece, which will help you to visualize the final result.
Our in-house goldsmith will advise you on matters such as:
Wear
Comfort
Stone variety, size, and quality
Different types of precious metals that can be utilized
2. Approval of Design
Upon completion of the custom design using our state-of-the-art computerized imaging system, which will make changes and fine-tune the image until we achieve the ideal design that meets all of your specifications.
This will give you the opportunity to view your design at scale and allow us to ensure that you are getting exactly what you want. Once we have perfected the image and received approval from you, we will proceed to manufacture your custom piece.
3. Manufacturing the Final Product
From here, we will craft the metal design of your custom piece, bringing out the shine, brilliance, and luster of your masterpiece. Our goldsmith is an expert gem setter, and we will set your stones by hand.
We use the utmost care when setting the stones up in your custom piece to make sure that we maintain the highest quality product. As per our standard operating procedure, we inspect the final product to make sure that it matches the approved image as well as your specifications before we call you in to come and view your final product.