Jewelry Repair on Cape Cod, MA
Silva Jewelers is the premier jewelry repair and design store in the Cape Cod, MA area. We pride ourselves on giving world-class service to our existing and new customers. Our experienced goldsmith has several decades of industry experience, and our jewelry services are capable of repairing almost any type of jewelry, irrespective of age, design, or style.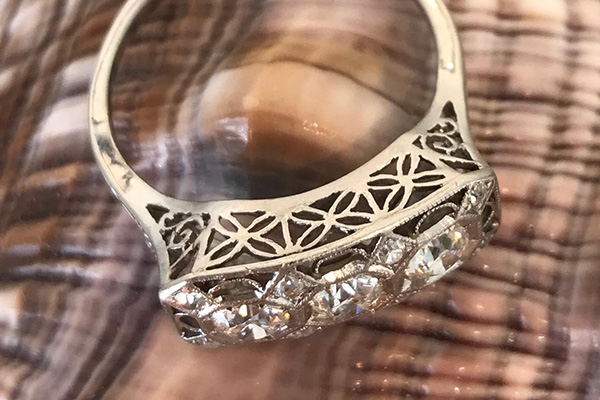 We will repair your broken chain, arms, facings, offer missing stone repair, minor dings, or repair your necklace clasp as well as polish all gold, silver, or platinum jewelry.
We have a sitting goldsmith on site, allowing us to do all the work in-house — with the exception of watch repair.
Our highly trained, professional team members will work with you to restore and repair your precious items while also replacing any precious stones missing from your piece, irrespective of where you purchased the item.
Missing Stone Repair & Other Solutions
In the event that you bring your piece to us to be repaired, and it is beyond repair, we may suggest that you consult with our sitting goldsmith. From here, we will offer suggestions to make a new custom piece for you using the recycled parts of your broken jewelry piece.
Our in-house goldsmith has over four decades of experience in making custom fine jewelry. We will take you through our three-step custom jewelry design process and give your precious metal new life and new meaning.
Jewelry Polishing
Book your jewelry for a polish with us.
With everyday wear, your jewelry is bound to attract dirt and grime in the crevices. Rings, especially, are prone to picking up dirt from sweat or lotion. A sediment is formed as the dirt starts to build up over time.
When you bring your jewelry pieces to us, we will polish the items using high-grade equipment and high-quality polishers to remove any dirt and give your jewelry the luster and shine it had the day you first purchased it.